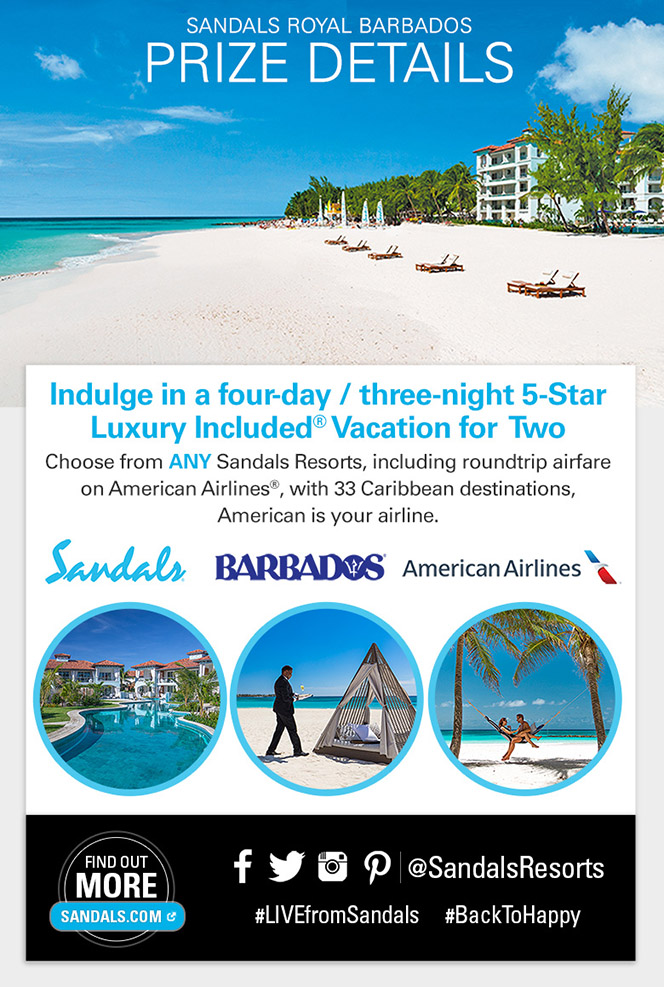 HERE AT 103.1 MAX-FM, WE WERE THINKING YOU COULD USE A FOUR-DAY, THREE-NIGHT FIVE STAR LUXURY-INCLUDED VACATION TO SANDALS ROYAL BARBADOS! INCLUDING ROUNDTRIP AIRFARE FROM AMERICAN AIRLINES!
LOUNGE IN YOUR BIG 'OL LUXURY SUITE, ENJOY GOURMET DINING AND SOAK IN CRYSTAL BLUE WATERS AND BEACHES WITH SAND SOFTER THAN A WHITE POWDERY DONUT.
GET IN THE RUNNING BY CALLING IN WHEN YOU HEAR THE "MAX-FM SOUNDS OF SANDALS" WEEKDAYS DURING THE 9AM AND 5PM HOURS!
GOOD LUCK FROM MAX-FM!